Minibus & Coach Hire Reading, London
Executive, Luxury & Standard Minibus Coach Hire with driver 8, 12, 16, 19, 22 & 33 Seater covering Reading and Surrounding Areas.
Call us on – 0333 344 4165
Mobile: 07459 686670
Email: info@buckstravel.co.uk
We will not always need the same equipment or the same space. That is to say, while in some occasions a minibus will be enough; in others it will be essential to have a coach. Be that as it may, it is always best to have good prior planning.If you plan to take a trip with a few people, the recommended thing for you is to Minibus Hire Reading. Our Minibuses are just as comfortable as larger buses but are better suited to traveling with few people. And the best thing is that they are cheaper so they are the best investment when the places that are going to be occupied in transport do not exceed 25.Bucks Travel we have 8 Seater, 12-seater, 14 Seater, 16-seater, 19-seater and 22-seater, 33 seater minibuses. And as we know that, whether in a small transport or in a larger one, what you are looking for is comfort, we have carefully designed the equipment of our Minibus Hire Reading.
Our vehicles have a wide variety of equipment to cover all your needs: from mini-bar refrigerators, T.V, individual smart air conditioning outlets, ergonomic seats, Reclining Leather seats+ Feature lighting+ Air Conditioning+ Heating+ DVD Screen+ Audio Bluetooth+ PA System+ USB through video monitors and double-layer glassware for better climate and hearing insulation; more air suspension; so that your travel experience is like sliding on a smooth track. Our team of drivers and customer service agents make up a warm human group, constantly updated and in constant training. This, added to the quality of our vehicles, ensures you a pleasant and safe trip.
Hire 8 To 33 Seater Minibus Hire Reading With Driver
All the above characteristics are what you can find in all our Minibus Hire Reading, however, we can still offer you much more. If you wish, you can Minibus Hire Reading with All Security System, electric auxiliary brake, television screen and DVD to make your trip as pleasant as possible. Although the best of all is that you can access all these amenities at a very affordable price. At Bucks Travel , we care about your well-being and that is why we want to offer you the best always at the best price. If you have doubts about which service is the right one for your trip, our qualified staff will advise you so that you get the maximum return on your investment and so that your trip ends up being an unforgettable experience. And don't forget to enjoy. We take responsibility for your transport precisely for that. With Bucks Travel you just have to worry about organizing your trip, deciding the destination and relaxing. Everything else is up to us. And so that you can enjoy your trip with complete confidence, we have the strictest security measures in all our transports and we pass the most demanding quality controls. Because your well-being and your safety are the most important thing for Bucks Travel.
How To get Minibus & Coach Hire Company Quote ?
Complete a quick form with your journey Details, pick up, drop off, Journey Travel time, and Vehicle Here
You Will Receive Instate and very Competitive price for Your Journey via Email and phone Which you have Provided.
Make Payment for your Journey and sit back for Enjoying the journey.
Types Of Reading Minibus & Coach Hire We Offers:
Bucks travel offers a fleet of reliable Reading minibuses and coaches to accommodate your event & Journry. Whether you have a party of five or a party of 50, we have the perfect vehicle to seat them. Our Minibus Hire Reading fleet comprises of various vehicles. We have on exhibition a diversity of vehicles, which ensure clients served secure the minibus or coach of their dream.. The following are just a few of the types of transportation we offer:
8 Seater Minibus Hire Reading with Driver
12 Seater Minibus Hire Reading with Driver
16 Seater Minibus Hire Reading With Driver
19 Seater Minibus Hire Reading With Driver
22 Seater Mini Coach Hire Reading With Driver
33 Seater Midi Coach Hire Reading With Driver
38 Seater Executive Coach Hire Reading With Driver
55 Seater Coach Hire Reading With Driver
Hire Minibus & Coach Hire Reading Transfer With Driver
Our Minibus & Coach Hire Reading Transfer is perfect for trips between small groups such as large families, groups of friends, travel of workers from companies with little staff .Those who have enjoyed our Minibuus Hire Reading Transfers services repeat. At Bucks travel we offer our Reading Minibus Hire Transfer for:
Safety As An Essential Factor When Hire Our Reading Minibus & Coach Hire Transfers
We offer a Minibus Hire Reading For all Events. Are you thinking of holding an original and fun event in London? We Offer our guests a different activity: make their meeting day or the presentation of your product an attractive moment by: a tourist coach Hire Reading. you can organize a personalized tour of Reading . The best way to make a direct marketing action profitable is undoubtedly the event, since it is the marketing tool that presents the best return on investment option. We offer you an activity adapted for any company or individual, customizing the tour according to the action you want to take. We can liven up the tour with a group that sings live, with catering .
Choose Our Wide range of Fleets for Your Journey :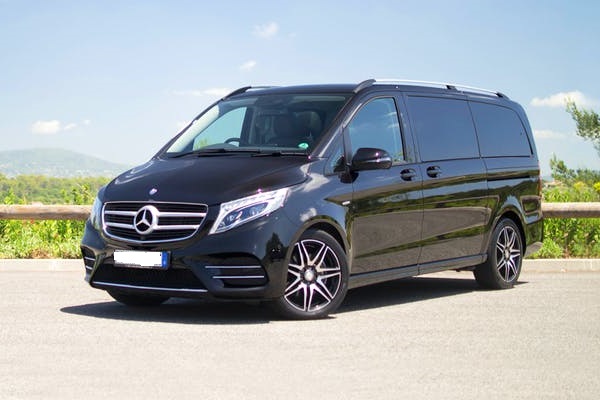 Book Your Reading Minibus & Coach Here:
so book a Luxury or Standard Minibus/Coach hire 8-49 Seater for visit of these famous places:
Tel: 03333 444 165
What Sapp: 07459 686670
Email: info@buckstravel.co.uk
Other Areas We Covers :
All our vehicles filled with all the safety features. Our drivers will take care of your every need and will make sure you enjoy your trip. You can also hire our minibus From
Amersham | Aylesbury | Banbury | Beaconsfield | Bedford | Berkhamsted | Birmingham | Bicester | Brent | Bristol | Buckingham | Buckinghamshire | Chesham | Coventry |Hayes | Heathrow | High Wycombe, Islington | Leighton Buzzard | London | Luton | Manchester | Milton Keynes | Northampton | Oxford | Reading, Slough | Stoke on Trent | Thame | Tring | Uxbridge | Watford | Wembley | Woking
Frequently Asked Question and Answers about Minibus & Coach hire Reading
Q1: What types of vehicles are available for hire?
A: Minibus & Coach Hire Reading offers a wide range of vehicles to cater to different group sizes. You can choose from 8-seater minibuses to larger coaches capable of accommodating up to 50 passengers.
Q2: What amenities are provided in the hired vehicles?
A: The vehicles come equipped with comfortable seating, air conditioning or climate control, ample luggage space, entertainment systems, and some may even have Wi-Fi and power outlets.
Q3: How can I make a Book ?
A: Booking can be made through the Minibus & Coach Hire company's website, by phone, or via email. Provide them with your travel details, including the date, time, pickup location, destination, and the number of passengers.
Q4: Is there a minimum rental duration for hiring a minibus or coach?
A: The minimum rental duration can vary among providers, but it's typically around 4-6 hours for local trips and longer for out-of-town or multi-day trips.
Q5: Are the drivers experienced and licensed?
A: Yes, all drivers provided by Minibus & Coach Hire Reading are experienced, licensed, and well-trained. They prioritize passenger safety and adhere to traffic regulations.
Q6: Can I bring my own food and drinks on board?
A: In most cases, you are allowed to bring your own food and drinks on board. However, it's a good idea to check with the hire company about their specific policies beforehand.
Q7 : How much does it cost to hire a minibus or coach?
A: The cost of hire depends on several factors, including the type of vehicle, the duration of the rental, distance to be covered, and any additional amenities requested. It's best to request a quote from the hire company to get an accurate estimate.
Q8 : Can I modify or cancel my reservation?
A: Modifying or canceling a reservation might be possible, but it's essential to check the company's cancellation policy. Depending on how close to the reservation date the changes are made, there might be cancellation fees.
Q9: Are the vehicles insured?
A: Yes, all vehicles provided by reputable Minibus & Coach Hire companies in Reading are fully insured to ensure passenger safety and cover any unforeseen incidents.
Q10: Is there a limit to the distance I can travel with a hired vehicle?
A: Generally, there is no strict distance limit for hiring a minibus or coach. You can travel both short distances within Reading or embark on longer journeys across the UK or even internationally. However, discuss your travel plans with the hire company to confirm if there are any specific limitations.