Minibus Hire Milton Keynes- Coach Hire Milton Keynes With Driver
Executive, Luxury & Standard Minibus Hire with drivers 8, 10, 12, 14, 16, 19, 22, 35 & 55 Seater covering Milton Keynes and Surrounding Areas. 
Call us on 0333 344 4165
Mobile: 07459 686670
Email: info@buckstravel.co.uk
Bucks Travel Ltd Minibus Hire Milton Keynes is a family-run business with over a decade of experience in the Minibus Hire industry. If you need transport from Milton Keynes, Buckinghamshire, to destinations around the UK, look no further than Bucks Travel Ltd Minibus hire. We ensure that your journey runs as smoothly as possible. We offer Standard, Executive & Luxury Minibus Hire Milton Keynes with a driver 8, 10, 12, 14, 16, 18, 19, 22, 35 & 55 Seaters at affordable cost. Bucks Travel Ltd is your one-stop destination providing transport services for all occasions. A list of some of the facilities available in our Luxury Vehicles, Reclining Leather seats+, Feature lighting+, Air Conditioning+, Heating+, DVD+, Audio Bluetooth+ PA System+, USB Phone Charger & Free WI-FI.    
we offer:
ABOUT THE MILTON KEYNES:
Milton Keynes, locally abbreviated to MK, is a large town in the Borough of Milton Keynes, Buckinghamshire, which is the administrative Centre. It was formally designated as a new town on 23 January 1967, with the design brief to become a "city" in scale. It is located about 45 miles (72 km) northwest of London. Milton Keynes is a large town located in Buckinghamshire, England. The population of Milton Keynes is 213,000, and on average, twelve new people settle in Milton Keynes daily. This shows that the town is attractive and provides many opportunities for the people to avail themselves. It was the first city in England that was designed, and its whole structure was predefined, including road schemes, greenery, roadways, cycle tracks, etc.
GETTING YOU THERE ON TIME WITH MILTON KEYNES MINIBUS HIRE SERVICES:
Bucks Travel is rapidly gaining a reputation as Milton Keynes's premier minibus hire with driver. We have provided outstanding service for the Last 15 Years and provide minibus, and hires to clients. We take the hassle out of Milton Keynes Minibus hire with a driver during the holidays by operating 24 hours a day and 365 days a year for your convenience. Bucks Travel should be your first port of call if you need a vehicle in a hurry. We can book your minibus with as little as 30 minutes' notice. Milton Keynes Minibus Hire offers outstanding services in its array of between 8 to 55-seater vehicles.
We lease out minibusses of varying capacities to our esteemed clients in Milton Keynes Area. We operate customized to provide travelers the comfort they deserve and experience convenience as they proceed on their journey. If you are working on a tight budget, cheap minibus hire with a driver in Milton Keynes, England, is available to the public, schools, universities, and corporate customers. Our top-of-the-range Milton Keynes Minibuses can provide for all your executive travel needs throughout Milton Keynes, England, and the UK. Affordable luxury options are also available to book.
How To get Minibus Hire Milton Keynes Company Quote ?
Complete a quick form with your journey Details, pick up, drop off, Journey Travel time, and Vehicle Here
You Will Receive Instate and very Competitive price for Your Journey via Email and phone Which you have Provided.
Make Payment for your Journey and sit back for Enjoying the journey.
TYPES OF MINIBUS HIRE MILTON KEYNES TRANSPORTATION WE OFFERS:
Minibus Hire Milton Keynes offers a fleet of reliable minibusses to accommodate your event & Journey. Whether you have a party of five or a party of 50, we have the perfect vehicle to seat them. Our Milton Keynes minibus fleet comprises various vehicles. We have on exhibition a diversity of automobiles, which ensure clients served secure the minibus of their dream. The following are just a few of the types of transportation we offer:
8 Seater Minibus Hire
10 Seater Minibus Hire
12 Seater Minibus Hire
14 Seater Minibus Hire
16 Seater Minibus Hire
19 Seater Minibus Hire
22 Seater Minibus Hire
WHY PEOPLE CHOOSE OUR MINIBUS HIRE MILTON KEYNES SERVICES :
Milton Keynes businesses, schools, families, and individuals select our services because we provide well-rounded, five-star quality Milton Keynes Minibus Hire services. We maintain the most cosmetically and mechanically sound vehicles so our customers can travel with trust. Our vehicles are inspected by a certified mechanic and carried out consistently. Whether Milton Keynes Minibus hires a vehicle with a driver, you can feel confident knowing it will take you wherever you need to go with zero problems. Bucks Travel's Milton Keynes Minibus hire services provide both a standard and luxury minibus Hire for various events such as Weddings, Birthday Parties, and Stag and hen parties.
We will gladly transport your party to any one of hundreds of nationwide locations such as Pubs, Clubs, Restaurants, Theme Parks, Race Courses, and Sports Stadia. Suppose you are looking for a Minibus hire company in Milton Keynes that can offer excellent and honest prices. In that case, if a chauffeur-driven executive minibus hires unsurpassed service and wants to be safe in the knowledge that you will receive superior personalized service, then call/Email today on our 24-hour contact numbers! We offer Standard, Executive & Luxury Minibus hire 8, 10, 12, 14, 16, 18, 19, 22 & 35 Seater in Milton Keynes and the surrounding areas. A list of some of the facilities available is, Luxury reclining Leather seats+ Feature lighting+ Air Conditioning+ DVD Screen+ Audio Bluetooth+ AUX & USB Charger. We operate throughout Buckinghamshire, Bedfordshire, and London areas. Our Minibuses are ideal for large groups or parties traveling together rather than in separate vehicles.
Top Places to See In Milton Keynes :
There are several regions into which the town is divided, and there are many interesting things in Milton town, varying from buildings of architectural interest to residential areas, employment areas, lake areas, parks, shopping centers, and places with artwork and areas for leisure and sports. Bletchley Park, National Museum of Computing, Woburn Abbey and Gardens, Milton Keynes Museum, Willen Lakeside Park, Peace Pagoda, Stony Stratford, Woburn Safari Park, Milton Keynes Theatre, National Radio Centre, Emberton Country Park , Xscape, Thrift Farm, Gulliver's Land, The Centre: MK
Choose Our Wide Range of Fleets for Your Journey :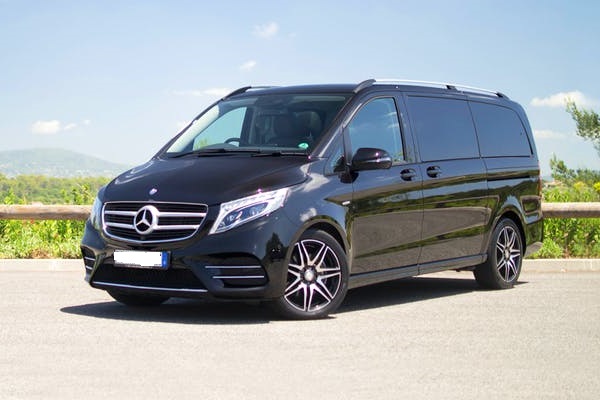 Other Areas We Cover:
Amersham | Aylesbury | Banbury | Beaconsfield | Bedford | Berkhamsted | Birmingham | Bicester | Brent | Bristol | Buckingham | Buckinghamshire | Chesham | Coventry |Hayes | Heathrow | High Wycombe, Islington | Leighton Buzzard | London | Luton | Manchester | Milton Keynes | Northampton | Oxford | Reading, Slough | Stoke on Trent | Thame | Tring | Uxbridge | Watford | Wembley | Woking
Frequently Asked Questions About Minibus hire Milton Keynes
How Much Will A Minibus Hire In Milton Keynes Cost?
Determining your exact cost can only be done by getting a free Minibus Hire quote from one of our experts. Many factors go into pricing each Hire Minibus, meaning no two trips will cost the same. We'll consider factors like your group size, travel time, and trip duration when making your quote. Call us anytime at 0333 344 4165 to get a no-obligation quote.
Are There Any Additional Fees When Hiring A Minibus In Milton Keynes?
After you receive your quote From Bucks Travel Ltd, you can rest assured that's the price you'll pay. Our Price is Fixed for a Single Journey. However, price changes may occur if you change your trip itinerary. You'll also need to ensure your Minibus is clean before the end of your trip to avoid cleaning fees.
What's Included In My Minibus Hire Price?
Your Minibus Hire Milton Keynes price will include the cost of your vehicle, pay for your driver, fuel, insurance, and processing fees.
What Types of Minibus Can I Hire In Milton Keynes?
We have a Variety of Minibus Starting From 8 Seater to 55 Seater. We'll help match you with a vehicle based on your group's needs. A full-size Coach Hire Milton Keynes will best serve large groups, while small- and medium-sized groups can choose from minibus models that accommodate 8 to 50 passengers.
Where Can I Travel In My Minibus Hire Milton Keynes?
Bucks Travel services the entire United Kingdom. Wherever you need to go in the UK, we have you covered. If you need to travel elsewhere in the UK, We Will Provide You with Minibus Hire Services For Any Event.
Read Our latest Blogs :