Minibus Hire Heathrow With Driver
Executive, Luxury and Standard Minibus Hire with driver 8,10, 12, 14, 16, 19, 22, 37, 49 & 55 Seater- Covering Heathrow Airport (LHR) & all surrounding areas.
Tel: 0333 344 4165
Mobile: 07459 686670
Email: info@buckstravel.co.uk
If you are looking for an Executive, Luxury or Standard Minibus Hire 8-19 seater at Heathrow Airport (LHR), with a driver, you are in the right place!
Since the early 90s, Bucks Travel have started our journey by covering yours, providing you with the best passenger transportation service For Heathrow Airport (LHR). Today, we are the Leading Minibus Hire Company For Heathrow Airport with a driver that leads the way in the minibus Hire London transfer sector in the city of London, United Kingdom. If you are Looking For Minibus Hire Heathrow Airport .We offer you a modern and wide fleet of vehicles, equipped with 8 to 19 Seater, chosen for being equipped with the best technological advances in safety and comfort, combined with the state-of-the-art mechanics on the market to always give you the best of us.
Our vehicles have a wide variety of equipment to cover all your needs: from mini-bar refrigerators, T.V, individual smart air conditioning outlets, ergonomic seats, Reclining Leather seats+ Feature lighting+ Air Conditioning+ Heating+ DVD Screen+ Audio Bluetooth+ PA System+ USB through video monitors and double-layer glassware for better climate and hearing insulation; more air suspension; so that your travel experience is like sliding on a smooth track. Our team of drivers and customer service agents make up a warm human group, constantly updated and in constant training. This, added to the quality of our vehicles, ensures you a pleasant and safe trip.
Hire 8 To 55 Seater Heathrow Airport Minibuses Transfer With Driver In London
Bucks travel Ltd is a company based in Aylesbury that we cover all the transportation needs for our clients. We have a large fleet of Minibus (8, 10, 12, 14 16, 19 Seater) with various bus models to meet the needs of our customers. All of them are equipped and equipped with new technologies to make a comfortable and pleasant trip. If you are looking for a reliable and safe company for minibus rental, you are in the right place. From Bucks Travel we put at your disposal models so that you can choose the one that best Heathrow Airport Minibus Transfers suits you. We are the leading company in Heathrow Airport Minibus Hire Transfers due to the quality of our vehicles and the friendly treatment we maintain with each and every one of our clients. At Bucks travel we take care of the departure and return of passengers.
By hiring the Heathrow Airport Minibus Transfers service of our company, you will enjoy the comfort of going to the destination point and returning to the point of origin. In addition, you will not have to worry about finding a parking area for all attendees or be aware of the parking meter time. We take care of it.On the other hand, it should be noted that we have a personalized minibus rental price based on the services requested, the journey, the time. We offer 8 to 49 seater Heathrow Airport Minibus Transfers with driver.
Our drivers are qualified and endorsed people with years of experience in the sector. With them you will have a pleasant and safe trip. They stand out for their humane treatment, their kindness and the good presence of each and every one of them. From Bucks travel Minibus transfer we take care of our workers and we carefully study the profiles of each one of them so that we all row towards the same side in our company. Our maxim is the safety, comfort and satisfaction of our clients.
How To Book a Minibus & Coach At Heathrow Airport ?
Complete a quick form with your journey Details, pick up, drop off, Journey Travel time, and Vehicle Here
You Will Receive Instate and very Competitive price for Your Journey via Email and phone Which you have Provided.
Make Payment for your Journey and sit back for Enjoying the journey.
Types Of Heathrow Airport Minibus Transfer We Offers:
Heathrow Airport Minibus Transfers offers a fleet of reliable minibuses to accommodate your event & Journey. Whether you have a party of five or a party of 50, we have the perfect vehicle to seat them. Our Heathrow Airport Minibus Transfers fleet comprises of various vehicles. We have on exhibition a diversity of vehicles, which ensure clients served secure the minibus of their dream.. The following are just a few of the types of transportation we offer:
8 Seater Heathrow Airport Minibus Transfers
12 Seater Heathrow Airport Minibus Transfers
16 Seater Heathrow Airport Minibus Transfers
19 Seater Heathrow Airport Minibus Transfers
22 Seater Heathrow Airport Mini Coach Transfers
33 Seater Heathrow Airport Midi Coach Transfers
38 Seater Heathrow Airport Executive Coach Transfers
55 Seater Heathrow Airport Coach Transfers
Hire Heathrow Airport Minibus Transfers
Our Heathrow Airport Minibus Hire Transfers is perfect for trips between small groups such as large families, groups of friends, travel of workers from companies with little staff .Those who have enjoyed our Heathrow Airport Minibus Hire Transfers services repeat. At Bucks travel we offer our Heathrow Airport Minibus hire Transfers for:
Safety As An Essential Factor When Hire Our Heathrow Airport Minibus Hire Transfers
For us, and in general, for the entire Bucks travel Ltd organization, security becomes one of the most important factors that should never be lacking in any of our services. Specifically, in this Minibus Hire Heathrow Airport, we have the same security conditions as if it were a larger vehicle, because we consider that there are aspects in the daily routines, such as security, that should not be neglect at any time, and that adding an extra point in that sense is beneficial for the well-being of the passengers and the prestige of the professionals who are part of Bucks travel. The safety elements that we believe are essential in our services go through various review phases from time to time, since the set-up and the repairs and checks of them are never too much, and in many cases, they prevent major accidents.
These elements are the emergency windows, and the fact of verifying that they would actually break with the red hammer intended for that use, at the same time that they preserve consistency and sufficient insulation with respect to the outside temperature and noise outside the passenger compartment of the minibus. Another relevant aspect in the safety of minibuses is the mandatory use of seat belts , an aspect that we greatly value for all travelers, and thus we trust, in this way, in the responsibility of each one of them, to comply with the regulations that they compete with that trait, without any type of setback or similar. In short, when Minibus Hire Heathrow Airport, you as a luxury customer of We will never skip on safety or comfort, you will feel comfortable and safe at all times, and we also offer the guarantees you deem appropriate in this regard, for greater peace of mind.

About Heathrow Airport
The Heathrow Airport is one of the busiest airports in the world, serving as a major hub for international travel and commerce. It is a symbol of London's status as a global city, and its importance to the UK economy cannot be overstated. and it is 14 miles west of Central London and serving hundreds of destinations across the world. The airport has seen a steady increase in passenger numbers over the past decade, with over 80 million passengers passing through its gates in 2019.he airport is divided into four terminals, with each terminal serving different airlines and destinations. The airport also has two runways, which are used for both landing and take-off. In addition to its passenger services, Heathrow also provides cargo services, with over 1.5 million tonnes of cargo being handled each year.
Top Things To Do Near Heathrow Airport
1- Windsor Castle
2- Hounslow Urban Farm
3- Royal Botanic Gardens Kew
4- Twickenham Stadium
5- Legoland Windsor
6- Thorpe Park
7- Chessington World of Adventures
8- Ascot Racecourse
9 – Ham House
10- Musical Museum, Brentford
11- London Motor Museum
12 – Windsor Great Park
Book Your Heathrow Airport Minibus Here:
so book a Luxury or Standard Minibus hire 8-19 Seater for visit of these famous places:
Tel: 03333 44 165
WhatsApp: 07459 686670
Email: info@buckstravel.co.uk
All our vehicles filled with all the safety features. Our drivers will take care of your every need and will make sure you enjoy your trip.
Choose Our Wide range of Fleets for Your Journey :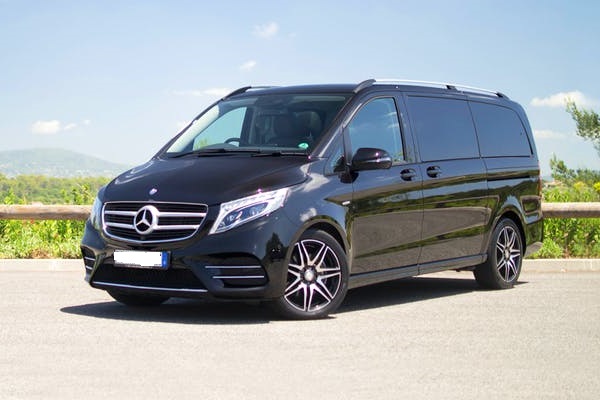 Other Areas We Covers :
Amersham | Aylesbury | Banbury | Beaconsfield | Bedford | Berkhamsted | Birmingham | Bicester | Brent | Bristol | Buckingham | Buckinghamshire | Chesham | Coventry |Hayes | Heathrow | High Wycombe, Islington | Leighton Buzzard | London | Luton | Manchester | Milton Keynes | Northampton | Oxford | Reading, Slough | Stoke on Trent | Thame | Tring | Uxbridge | Watford | Wembley | Woking.
Read Our latest Blogs :