Minibus Hire Watford With Driver
Executive, Luxury & Standard Minibus Hire with driver 8,10, 12, 14, 16, 19, 22, 33, 37, 49 & 55 Seater, Covering Watford and all surrounding areas.
Call us On 0333 344 4165
Mobile: 07459 686670
Email: info@buckstravel.co.uk
Watford is situated in Northwest London in England. This Town Is Famous For northern outskirts, Warner Bros. Studio Tour London features props, costumes and sets from the Harry Potter films, shopping street Diagon Alley and Cassiobury Park . Getting out and about in large groups can prove difficult as trains, taxis or travelling in convoy via your own vehicles can prove costly. If you are seeking a comfortable yet cost effective way to travel, coach trips Watford from a specialist company could be the perfect solution. Getting out and about in large groups can prove difficult as trains, taxis or travelling in convoy via your own vehicles can prove costly. If you are seeking a comfortable yet cost effective way to travel, Minibus Hire Watford from Bucks Travel is the perfect solution. Using minibus hire in Watford for your vacation could be the wisest travel decision you can take. You can always find reliable minibus hire service on the web and booking such a service is an easy task. Kiss goodbye to most of the stress involved in planning the vacation by hiring such services.
Bucks Travel Can Provide You With Comfortable And Prompt Travel For:
Airport & Sea Port Transfers across the UK
Luxury & standard Minibus Hire 8 to 55 Seat.
Sports events ie royal ascot FA Cup Finals
Wedding party travel
Corporate Travel
Shuttle Service
Day Hire
UK Tours
Stag parties
Team Transportation
Sports Fixtures
Sports and social club trips
Theatre trips
School Trips
Fully insured and licensed
Social Events
All Drivers are DBS Checked
Our minibus hire Watford is easily accessible
You can Easily Book Our Minibus Hire Watford while sitting at home and you get picked up at the airport. The process takes care of the entire luggage handling concerns. With this service, people get dropped with their group at their reserved hotel fast and easy. Once your plan for the day is decided, all you have to do is just dial their number. After Booking Minibus Hire Watford and Minibus With us , we send personal driver at the hotel doorstep to take you for site-seeing across Watford. The main benefit of such a service is that you do not have to look into any responsibilities whatsoever while travelling. When you go out for a holiday in larger groups, you do not have to sacrifice the fun of travelling nor worry about getting a proper driver's license. When you employ minibus hire Watford service with a personal driver, this concern is completely resolved. Besides this, services are also available for weekend breaks, one night stays, mystery trips and many more.
All Inclusive Minibus Hire Watford Service
The service is also all inclusive in the sense that it takes care of every travel need, be it roaming or regarding particular permits and insurance papers. Apart from tourist attractions, you can get the opportunity to fully enjoy the local culture with the help of your personal driver. Your Minibus hire Watford service will be able to show you those places that aren't in the tour guides and may have been missed by usual tourists. You can enjoy such attractions and bask in the satisfaction of having made a good deal within budget. Besides this, if you use the minibus hire Watford, you can enjoy a relaxed journey that is free from such issues related to insurance, gas and other vehicle-related concerns..
We Have Wide Range Of Facilities.
We are leading Minibus Hire London Company; A list of some of the facilities available are, Luxury reclining Leather seats+ Feature lighting+ Air Conditioning+ DVD Screen+ Audio Bluetooth+ AUX+ USB & Free WI-FI. You can hire the Minibus Hire Watford for all types of vacations. Once your hiring process is complete, you can be sure about getting reservations in top hotels and travel in the best vehicles. In addition, you can save yourself the trouble of scheduling your visits to tourist places by using their carefully constructed itineraries, which help you visit the best of each area with relaxed and enjoyable stay. You get all the services at your provision, including on-board toilet and reclining seats. Besides this, video and drinks for travellers aboard are also offered by some of the companies. When you have made up your mind to whisk off with your near and dear ones to any event, be it a vacation or a party, make it a point to use minibus hire Watford. Get help and enjoy the best services for your vacation and make it a memorable time With us.
How To Book Our Minibus?
Book through Website: To book a Minibus Hire Watford , visit our website and select you pick up and drop off location based on dates, times and price to find the one that best fit you travel plans. And Get Instant Quote
Send Enquiry at our Email: You can also send us your customized bus rental enquiries at info@buckstravel.co.uk so that our Customer expert can help you with best rate and solutions.
Book On Call : In case of any confusion, call and talk to our holiday experts at Tel: 03333 44 165 Mobile: 07459 686670 who are available 24*7 to help you on every step of your bookings.
Why Bucks Travel's Minibus Hire Watford?
Wide-array of Minibus Hire Services in Watford
Multiple payment options
No hidden charges, we are Fixed Price Minibus Company
Secure & Safe ride,
You can Customize Your Trip without Any Hassle
Well planned aisle space and comfortable seating
Dedicated spacious luggage compartment in the boot
Can add more stops and pick up points without any hassle
All our vehicles filled with all the safety features, fully Air-conditioned. Our drivers will take care of your every need and will make sure you enjoy your trip.
Choose Our Wide range of Fleets for Your Journey :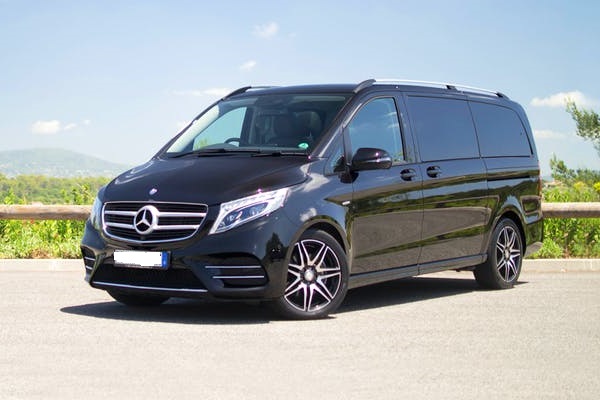 Other Areas We Covers :
Amersham | Aylesbury | Banbury | Beaconsfield | Bedford | Berkhamsted | Birmingham | Bicester | Brent | Bristol | Buckingham | Buckinghamshire | Chesham | Coventry |Hayes | Heathrow | High Wycombe, Islington | Leighton Buzzard | London | Luton | Manchester | Milton Keynes | Northampton | Oxford | Reading, Slough | Stoke on Trent | Thame | Tring | Uxbridge | Watford | Wembley | Woking
Q1: What types of vehicles are available for Minibus hire in Watford?
A: In Watford, you can hire minibuses and coaches for various group sizes. Minibuses typically accommodate up to 16 passengers, while coaches can cater to larger groups, ranging from 25 to 50 passengers or more.
Q2: What occasions can I hire a minibus or coach for?
A: Minibus and coach hire in Watford are suitable for a wide range of occasions, including airport transfers, corporate events, school trips, weddings, sports events, day trips, and group tours.
Q3: Are the drivers experienced and qualified?
A: Yes, all drivers provided by reputable minibus and coach hire companies in Watford are experienced, licensed, and trained professionals. They prioritize safety and customer satisfaction.
Q4: How can I book a minibus or coach in Watford?
A: Booking is usually simple and can be done through the company's website, phone, or email. You'll need to provide details about the date, time, destination, group size, and any specific requirements you may have.
Q5: Are there different amenities available on the vehicles?
A: Yes, the amenities vary based on the type of vehicle and the company. Common amenities may include air conditioning, comfortable seating, entertainment systems, Wi-Fi, and sometimes even refreshments.
Q6: Can I bring my luggage on board?
A: Most minibuses and coaches have sufficient space for luggage. However, it's essential to inform the hire company in advance about the amount of luggage to ensure they provide a vehicle with adequate storage.
Q7: Is there a minimum or maximum rental period?
A: The rental periods can vary between companies, but most have minimum rental periods to cover the driver's time and other expenses. The maximum rental period is typically not an issue, and you can arrange long-term hires if needed.
Q8: How much does minibus and coach hire in Watford cost?
A: The cost of hire depends on factors such as the type of vehicle, rental duration, distance traveled, and any additional services requested. It's best to request a quote from the hire companies to get an accurate price.
Q9: Is there a cancellation policy?
A: Most hire companies have a cancellation policy in place. The terms and conditions may vary, but there's usually a cancellation fee if you cancel within a certain period before the scheduled trip.
Q10: Are the vehicles insured?
A: Reputable minibus and coach hire companies in Watford should provide fully insured vehicles. Before booking, it's always a good idea to inquire about the insurance coverage for your peace of mind.
Q11: Are the vehicles accessible for passengers with disabilities?
A: Some hire companies offer wheelchair-accessible minibuses and coaches. If you require an accessible vehicle, it's essential to inform the company during the booking process so they can accommodate your needs.
Q12: Can I travel outside of Watford with the hired minibus or coach?
A: Yes, you can travel outside of Watford with the hired vehicle. However, it's essential to confirm with the hire company beforehand to ensure there are no restrictions and to discuss any additional fees for longer trips.