Minibus Hire Coventry With Driver
Executives Taxis & Luxury Minibus Hire with driver 8, 10, 12, 14, 16, 19, 22, 37, 49 & 55 Seater Covering Coventry & Surrounding areas.
Call us on– 0333 344 4165
Mobile: 07459 686670
Email: info@buckstravel.co.uk
At Bucks Travel, we specialize in providing Luxury & Executive minibus hire coventry services throughout Coventry and the surrounding areas. With a fleet of over 20 vehicles ranging from 8 to 19 seaters Minibus., we offer our customers reliable, safe, and comfortable transportation solutions in Coventry and Surrounding Areas. Our fully-qualified drivers and staff are passionate about providing first-class customer service and strive to make your journey a pleasant one.
With years of experience in the Coventry Minibus Hire Services industry, we understand the importance of providing a punctual service and the value of our customers' time. You can hire our Executive Minibus Luxury or standard Minibus Hire 8, 10, 10, 12, 14, 16, 19, 22, 37, 49 & 55 seater at affordable cost. A list of some of the facilities available are, Reclining Leather seats+ Feature lighting+ Air Conditioning+ DVD Screen+ Audio Bluetooth+ AUX+ USB & Free WI-FI.
We are committed to providing an impressive standard of care while adhering to all safety regulations. Our Minibus Hire Coventry Services are fitted with up-to-date safety features, and our drivers undergo regular safety training to ensure that everyone travels in the best possible conditions. At Bucks Travel, we are dedicated to delivering a Luxury Coventry Minibus Hire service and will go the extra mile to ensure that your journey is safe and enjoyable.
Services We Offers :
Get The Best Minibus Hire Coventry Prices
Bucks Travel's Minibus Hire Coventry is a family owned and operated business providing reliable and affordable minibus hire services in the Coventry area. With over 20 years of experience, we have established a reputation for delivering superior customer service and outstanding quality of transport services. We understand that every customer's needs are unique, which is why we strive to provide a personalised service that is tailored to your requirements. Our experienced, professional drivers are dedicated to providing a safe and comfortable journey, no matter the destination.
At Bucks Travel , we take pride in providing the highest standards of Minibus Hire Coventry service, reliability and safety to all of our customers, and our mission is to exceed your expectations. Whether you need transport for business or leisure, we guarantee a hassle-free experience, every time.All drivers are CRB checked All our vehicles filled with all the safety features, fully Air-conditioned. Our drivers will take care of your every need and will make sure you enjoy your trip.
How To get Coventry Minibus & Coach Hire Quote ?
Complete a quick form with your journey Details, pick up, drop off, Journey Travel time, and Vehicle Here
You Will Receive Instate and very Competitive price for Your Journey via Email and phone Which you have Provided.
Make Payment for your Journey and sit back for Enjoying the journey.
About The Coventry :
Coventry is a city located in the West Midlands of England. It is the ninth largest city in England and the second largest in the West Midlands region. Coventry has a long and rich history, having been founded in the 11th century and having served as an important center of industry and culture throughout its history. This essay will explore the history, culture, and industry of Coventry, providing an overview of this fascinating city. Coventry is also an important center of culture.
It is home to numerous museums and galleries, including the Herbert Art Gallery & Museum, the Coventry Transport Museum, and the Coventry Cathedral. The city also hosts a variety of festivals and events throughout the year, including the Coventry Music Festival and the Godiva Festival. Additionally, Coventry is home to numerous theatres and performance venues, such as the Belgrade Theatre and the Albany Theatre. Coventry is home to numerous museums, galleries, theatres, and performance venues. Finally, the city is home to numerous automotive and technology companies. All in all, Coventry is an interesting and vibrant city that is well worth exploring.
Top Places To Visit In Coventry :
01 – Coventry Transport Museum
02 – The Coventry Music Museum
03 – Coventry Cathedral
04 – Coombe Abbey Park
05 – Midland Air Museum
06 – Herbert Art Gallery & Museum
07 – Brandon Marsh Nature Reserve
08 – St. Mary's Guildhall
09 – Lady Godiva Statue
10 – Fargo Village
11 – Planet Ice Coventry
12 – Caludon Castle Park
13 – Ryton Organic Gardens
14 – Weaver's House
15 – War Memorial Park
Getting you There on time With Minibus Hire Coventry Services :
Bucks Travel is a leading provider of minibus hire services in Coventry. We have been in business for over 15 years and have served thousands of customers over this time. Our experienced and reliable staff have earned us an excellent reputation for providing the highest quality services. We provide the best in safety and customer service for our clients. All of our vehicles are modern and well maintained to ensure safety and comfort for our customers. We can provide Minibuses for a variety of requirements, such as airport transfers, day trips, corporate events, school trips, and more.
At Bucks Travel, we pride ourselves on our exceptional customer service. We go the extra mile to ensure that all of our customers are completely satisfied with their experience. We are always eager to answer any questions and provide helpful advice. We look forward to providing you with the best possible service. Thank you for choosing Bucks Travel.
Choose Our Wide range of Fleets for Your Journey :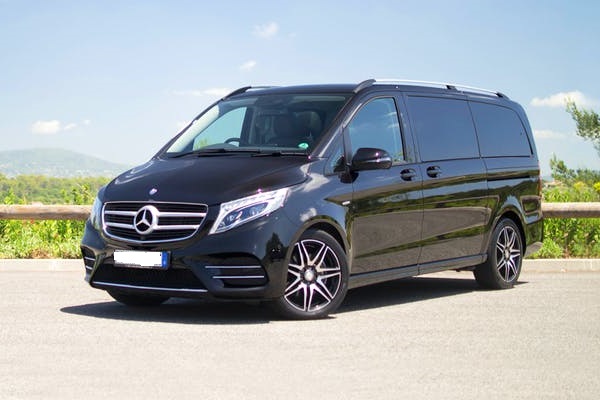 Other Areas We Covers :
Amersham, Aylesbury, Banbury, Beaconsfield, Bedford, Berkhamsted, Birmingham, Bicester, Brent, Bristol, Buckingham , Buckinghamshire , Chesham , Coventry , Hayes , Heathrow , High Wycombe, Islington, Leighton Buzzard, London, Luton, Manchester, Milton Keynes, Northampton, Oxford , Reading, Slough, Stoke on Trent, Thame, Tring, Uxbridge, Watford, Wembley, Woking.
Frequently Asked Question and Answers About Minibus & Coach Hire Coventry
Q1: What services do you offer for minibus and coach hire in Coventry?
A: We provide a wide range of transportation services, including minibus hire and coach hire in Coventry for various purposes. Our services cater to airport transfers, corporate events, weddings, school trips, day trips, sports events, and more.
Q2: How many passengers can your minibuses and coaches accommodate?
A: Our fleet includes minibuses and coaches of various sizes, accommodating passengers from 8 to 50 individuals, depending on your needs.
Q3: Are your drivers experienced and licensed?
A: Yes, our drivers are highly experienced, professional, and hold all the necessary licenses to operate minibuses and coaches. They are well-trained to ensure your safety and comfort throughout the journey.
Q4: How do I make a reservation for minibus or coach hire?
A: Making a reservation is easy. You can contact us through our website or phone number, where our friendly staff will assist you with the booking process. We'll need information about your travel date, passenger count, destination, and any specific requirements you may have.
Q5: Is there a minimum or maximum rental period for your services?
A: We have flexible rental periods to suit your needs. Whether you require our services for a few hours, a full day, or an extended period, we can accommodate your schedule.
Q6: Can I get a quote for the minibus or coach hire service in advance?
A: Absolutely! You can request a free quote through our website or by reaching out to our customer support team. We'll provide you with a transparent and competitive price for the chosen vehicle and services.
Q7: Are there any hidden charges in your pricing?
A: No, we believe in transparent pricing. The quote you receive will include all relevant charges, and there won't be any hidden fees. We prioritize honesty and clarity in our pricing policy.
Q8: What safety measures do you have in place during the COVID-19 pandemic?
A: We take the safety of our passengers seriously. During the COVID-19 pandemic, we follow all government guidelines and implement necessary precautions. Our vehicles are regularly sanitized, and our drivers adhere to social distancing and hygiene protocols.
Q9: Can I make changes to my booking after it's confirmed?
A: Yes, we understand that plans may change. You can modify your booking, subject to availability and within a reasonable time frame. Just get in touch with our customer support team, and they will assist you accordingly.
Q10: What if my flight is delayed for an airport transfer?
A: We monitor flight arrivals, so if your flight is delayed, our driver will adjust the pickup time accordingly. You don't need to worry; we'll be there to pick you up when you arrive.
Q11: Is your minibus and coach hire service available for out-of-town trips from Coventry?
A: Yes, we offer out-of-town trips as well. Whether you need to travel to nearby cities or across the country, we can provide reliable transportation services for your journey.