Minibus & Coach Hire Amersham
Executive, Luxury and Standard Minibus/Coach Hire with driver 8, 12, 16, 19, 22, 35 & 55 Seater- Covering Amersham & all surrounding areas.
Tel: 03333 444 165
Mobile: 07459 686670
Email: info@buckstravel.co.uk
If you are looking for an Executive, Luxury or Standard Minibus/Coach Hire 8-55 seater in Amersham, with a driver, you are in the right place! We offer Executive taxi Service, Luxury & Standard Minibus Hire with driver in Amersham and surrounding areas. You can hire our Executive Minibus/Coach, Luxury or standard Minibus/Coach Hire 8, 12, 14, 16,19, 22, 35 & 55 seater at affordable cost. A list of some of the facilities available are, Reclining Leather seats+ Feature lighting+ Air Conditioning+ DVD Screen+ Audio Bluetooth+ AUX+ USB & Free WI-FI. We operates throughout Buckinghamshire, Oxfordshire, Bedfordshire and Hertfordshire areas. Our minibuses are ideal for large groups or parties who can all travel together rather than travelling in separate vehicles. We offer Luxury, Executive and Standard Minibus Hire with driver. Bucks Travel (Minibus Hire Amersham) can provide you with comfortable and prompt travel for:
All drivers are CRB checked All our vehicles filled with all the safety features, fully Air-conditioned. Our drivers will take care of your every need and will make sure you enjoy your trip. We pride ourselves on our exemplary reputation for providing an outstanding service while exceeding our clients expectations, Bucks Travel (Amersham Minibus Hire) provide a competitively priced, reliable service tailor made to match your individual executive travel requirements in Amersham. If you love to travel in comfort & Luxury then Bucks Travel should be your first choice. We also offer standard & Luxury Minibus hire with driver in Amersham and surrounding areas. You can choose from our variety of fleet from 855 seater coaches.
Bucks Travel is Top notch Minibus & Coach Hire Company in Amaersham and Surrounding Areas. We specialize in providing our customers with the best possible service and strive to meet all your requirements with our modern fleet of minibus's and coach's ranging from 8-5155seats. Our experienced drivers offer punctual, reliable and professional transportation at competitive prices throughout the UK. Our vehicles are regularly serviced to adhere to strict industry safety measures and we always ensure they are cleaned before each hire. We also have full public liability insurance giving you added benefit of peace of mind when travelling with us. To find out more about our Minibus & Coach Hire Amersham services or for any enquiries, please contact us today we can assist you further.
Why Should Hire Minibus & Coach Hire With us ?
Welcome to Bucks Travel! We are the leading coach hire services in Amersham, providing comfortable and reliable transportation for groups of all sizes. At Bucks Travel, we have years of experience in providing top quality coach hire services and have served a wide range of customers, from school trips to corporate and private events. Our professional and friendly staff will be happy to provide advice and assist you with your transport needs.
We understand that your journey is important to you and that's why we're dedicated to making sure your experience is comfortable, safe and enjoyable. With our modern fleet of coaches, spacious seating and state-of-the-art entertainment systems, you can be sure your trip will be a successful one. At Bucks Travel, we take pride in making sure our customers are always satisfied with their experience. We look forward to being your first choice when it comes to coach hire services in Amersham!
How To get Minibus & Coach Hire Company Quote ?
Complete a quick form with your journey Details, pick up, drop off, Journey Travel time, and Vehicle Here
You Will Receive Instate and very Competitive price for Your Journey via Email and phone Which you have Provided.
Make Payment for your Journey and sit back for Enjoying the journey.
Amersham is a market town and civil parish within the Chiltern district in Buckinghamshire, England, 27 miles (43 km) North West of London, in the Chiltern Hills. It is part of the London commuter belt. Amersham is 15 miles (24 km) from Aylesbury and 13 miles (21 km) from High Wycombe.
There are many places to visit in Amersham.
• Old Amersham, St Mary's Church is the parish church of Old Amersham dates to around 1140 but much of the building we see today dates from a 13th-century restoration and 14th-century additions. The south porch and tower were added in the 15th century. The tower is notable for its octagonal stair turret decorated with spirelets.

• Amersham Museum is housed in a half-timbered merchant's hall dating from the 15th century. Within the hall are exhibits tracing the history and archaeology of the area, including medieval wall paintings, lacemaking, costumes, fossils, and local crafts.

• Little Missenden, St John's Church is an early 12th-century church boasting a very nice series of 13th and 14th-century wall paintings mixed with later 17th-century paintings. Though the oldest parts of the current building date to the 12th century, there was a church on this site since about AD 975.

• Chenies, St Michael's Church is a late 15th-century church within the grounds of Chenies Manor. The current church replaced a 12th-century structure made partly of wood. The only bits of the Norman church to survive are a section of a column capital and the 12th-century font. The 15th-century rebuilding was the work of Sir David Philip (Phillips), husband of Dame Agnes Cheyne.

• John Milton's Cottage is in the heart of the pretty village of Chalfont St Giles stands this attractive 16th-century cottage that was the home of poet John Milton. It was here that Milton completed his great work, Paradise Lost. The ground floor of the house is now a museum relating Milton and his times.

And other many historical places to visit in Amersham, so book a Luxury or Standard Minibus/Coach 8 to 55 seater for visit of these famous place.

You can book online or call on our 24/7 booking helpline number i.e. 03333 444 165 or 07459 686670 . or You can send us Query here – info@buckstravel.co.uk All our vehicles filled with all the safety features. Our drivers will take care of your every need and will make sure you enjoy your trip.
Choose Our Wide range of Fleets for Your Journey :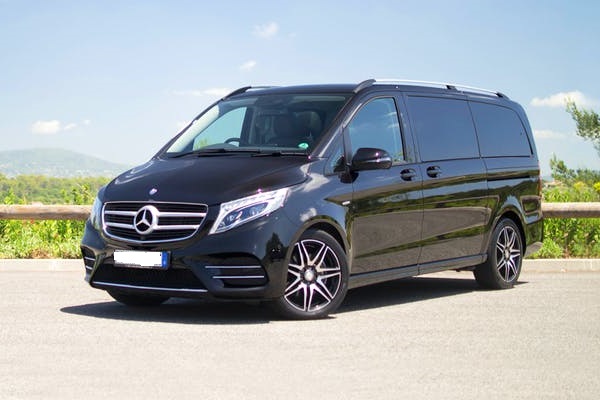 Other Areas We Covers :
Amersham | Aylesbury | Banbury | Beaconsfield | Bedford | Berkhamsted | Birmingham | Bicester | Brent | Bristol | Buckingham | Buckinghamshire | Chesham | Coventry |Hayes | Heathrow | High Wycombe, Islington | Leighton Buzzard | London | Luton | Manchester | Milton Keynes | Northampton | Oxford | Reading, Slough | Stoke on Trent | Thame | Tring | Uxbridge | Watford | Wembley | Woking.
Read Our latest Blogs :