Oxford Airport Minibus & Coach Transfers
Executives Taxis & Luxury Minibus/Coach Hire with driver 4, 8, 12, 16, 19, 22 & 33 Seater Covering Oxford & Surrounding areas.
Call us on– 0333 344 4165
Mobile: 07459 686670
Email: info@buckstravel.co.uk
Looking for Oxford Airport Transfers? You've come to the right place! We offer a great range of Best Executive Airport Taxis, Minibus And Coach Hire Oxford Airport transfer services from Oxford that provides transport between Airport and locations around the city. You can be at the door of your Oxford hotel from the airport in as little as 15 minutes. A transfer from London Any Airport to the city center by taxi will take you approximately one hour. Tourist attractions are located at a walking distance. By pre-booking your Oxford Airport transfers, you can skip the queues at Oxford Airport Transfers rank, and ensure that there are no hidden costs when you reach your resort.Pre-booking your Oxford Airport transfers ensures that you get the best price on a fantastic range of Oxford Airport Taxis, Minibus Hire Oxford with driver 4, 8, 12, 16, 19, 22 & 33 Seater. no queues at the Oxford Airport Transfer rank, and with everything being paid for upfront, getting transfers to your oxford hotel couldn't be easier. Our Executive taxis, Minibus & Coaches are regularly maintained and decked out with state of the art features, delivering you the ultimate experience. Whatever your needs are, we here at Bucks Travel are committed to always delivering the ultimate customer satisfaction to each and every one of our customers, so choosing Oxford Airport Transfer gives you the peace of mind knowing that you will be choosing the best in the business..
Why We Are Best In Oxford Airport Transfers?
We are leading providers of minibus and coach hire in Oxfordshire Area! With years of experience offering Executive Cars & minibus airport transfers from all Uk Airport, coach hire for special occasions, tours and private charter services, no request is too big or too small for us to handle.:.
Have a wide range of vehicles tailored suited to meet all needs and preferences
Special offers on transfers to/from all London area
our courteous and professional drivers can make your entire trip more pleasant
We aim to provide transportation on time every time.
Benefit from the most competitive Oxford minibus hire prices.
For an even more luxurious touch, our private executive vehicles include models such as Mercedes to get your holiday started in style.
We only use the very best Executive Cars, Minibus & Coaches, so they're all under 4 years old with air conditioning.
For an even more luxurious touch, our private executive vehicles include models such as Mercedes to get your holiday started in style.
We are trusted Oxford Airport Transfer Company.
Our Oxford Airport Transfer services is the most convenient and cost-effective way to travel to and from Oxford. Our fully air-conditioned vehicles provide plenty of legroom, and you'll reach the end of your transfer relaxed and refreshed. There will be no need to change buses, hauling luggage between one and another – you'll be able to start or finish your holiday or work journey feeling relaxed. Available in all designated pick-up zones, our oxford airport transfer service is accompanied by an experienced and friendly driver. He or she will make sure your luggage is safely stowed, and all we ask is that you are outside your designated pick-up point ten minutes before the designated time. That way, the driver will be able to make certain that you arrive at the airport in plenty of time, even if there are traffic problems along the way.
Place To Visit In Oxford:
Oxford is a magnet for tourists drawing in over millions visitors per year, Oxford has numerous major tourist attractions, many belonging to the university and colleges. As well as several famous institutions, the town centre is home to Carfax Tower and a historical themed ride, The Oxford Story. In the summer, punting on the Thames (sometimes called the Isis as it flows through Oxford) and the Cherwell is popular. Other notable attractions include: Christ Church Cathedral, The Church of St Mary the Virgin (the University Church), Martyrs' Memorial , Ashmolean Museum, Pitt Rivers Museum, Museum of Natural History, Museum of the History of Science, Science Oxford, University buildings, The University Parks, The University Botanic Garden, Corn market Street, Oxford, Turl Street, Oxford, Little Clarendon Street, Oxford Covered Market, Westgate Shopping Centre.
Hotels And Accommodations In Oxford:
Accommodations in Oxford are limited, though recently, motels have sprouted on the outskirts — good for those who want modern amenities. In addition, if you have a car, you may want to consider country houses or small B&BS on the outskirts of town some of the notable hotels are:
Victoria House Hotel
Cotswold Lodge Classic Hotel
Westwood Country Hotel Ltd
Holiday Inn Oxford
The Oxford Hotel
Choose Our Wide range of Fleets for Your Journey :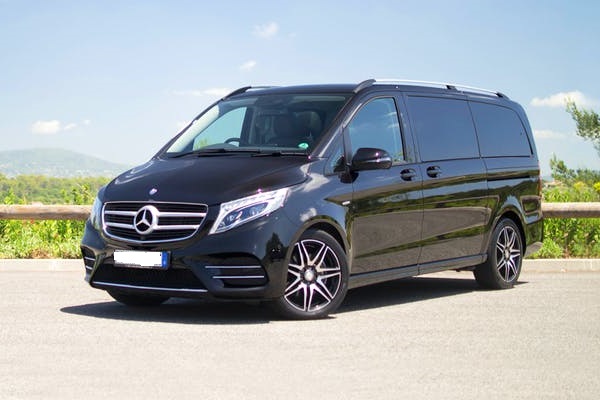 BOOK TODAY WITH BUCKS TRAVEL AND EXPERIENCE MORE THAN JUST A MINIBUS HIRE COMPANY…