Minibus Hire London With Driver
Executive, Luxury and Standard Minibus Coach Hire with driver 8, 10, 12, 14, 16, 19, 22, 35, 49 & 55 Seater- Covering London & all Surrounding areas.
Tel: 03333 444 165
Mobile: 07459 686670
Email: info@buckstravel.co.uk
 If you are interested in travelling in style. Minibus Hire London comes handy. Bucks Travel is A specialist in corporate transfers, airport transfers, wedding Minibus hires, private luxury tours and sports & special event Minibus hire. Our Minibus Hire London services provide a point to point, exclusive transportation that will save you time and money, over the long-term. Our aim to deliver on quality services, in a luxurious vehicle. Our professional and discreet vehicle drivers will seek to attend to your needs and make sure you get safe and on-time services. Our professional uniformed chauffeurs recognize the importance of reliability and promptness. In addition, We will seek to make sure your Journey is stress-free and comfortable. Make your corporate, social and sporting events a breeze when you hire A Minibus from Bucks Travel. We have a variety of Minibuses from 8, 10, 12, 14, 16, 19, 22, 35, 49 & 55 Seater. If you need to move a workforce onsite, we also have buses to spec. Book online Our Minibus Hire London Services today or be sure to speak to our Customer Support Team at a location near you to book what you need. Bucks Travel can provide you with comfortable and prompt travel for:
Hire 8 to 22 Seater Minibuses With Driver in London
Need to move a party of people? At Bucks Travel we are here to help. Our 8 To 22 Seater Minibus puts your comfort and safety at the forefront. Whether you need to move a herd for a day excursion, school sporting event or night time celebration, Bucks Travel' Minibus fleet has an extensive range of 8 to 22 seater Minibus that will help to move your crew. Bucks travel can also offer Coach Hire London for large Group up to 50 Passengers at certain locations around London. We Have Professional chauffeur who meet you in journey arrival and guide them to a comfortable seat, in any one of their luxury vehicles and will get you to your important meeting on time or from one point to another during the business day.
If you are travelling in a large group, professional minibus hire companies offer a range of high-occupancy vehicles, including minibus such as a Silver Ford Transit Minibus or Silver Mercedes Sprinter Mini coach and luxury tour minibuses. A luxurious Minibus Hire London service will be available to take the stress out of the group's travel, prom or a bachelor party granting you the ideal opportunity to relax and focus on other important activities. View our range of buses by selecting the 'buses' tab when exploring our fleet. Explore our Minibus today.
Reliable Minibus Hire London service with professional driving team
Our Minibus hire London Services will save you time, and unnecessary inconveniences often experienced while travelling through traffic. We are recommended for their comfortable and convenient Minibus Hire services and offer London Minibus services to anybody seeking to ride in a comfortable environment. You can choose from different types of Vehicle available From 8 to 55 seater Minibus to achieve the desired comfort. Ideally, it is advisable to make your booking in advance, so that the operator can have sufficient time to arrange for your pick-up and assign an experienced driver. We hire experienced drivers who can guarantee a comfortable and safe experience for their customers. Bucks travel specialized In London Minibus Hire Service.
The full-service wedding packages facilitated through Luxuries Minibus such as a Silver Ford Transit Minibus or Silver Mercedes Sprinter Mini coach Furthermore, the service providers offer luxury transportation for proms and formal events, including special nights out. Our Minibus Hire London Services could also include transportation to concerts, sports event, opera and symphony trips. Moreover, shopping sprees in one of the luxury vehicles is borne to offer you lots of flexibility. Our experienced Minibus Hire London drivers ensure passengers arrive punctually and safely every time with local knowledge of routes, traffic delays or any current road works. All Minibus Hire London vehicles are scheduled to arrive 10-15 minutes prior to departure to guarantee passengers arrive comfortably and promptly. Our Minibus Hire London fleet ranges from 8 to 55 Seater Minibus.
How To get Minibus Hire Company Quote ?
Complete a quick form with your journey Details, pick up, drop off, Journey Travel time, and Vehicle Here
You Will Receive Instate and very Competitive price for Your Journey via Email and phone Which you have Provided.
Make Payment for your Journey and sit back for Enjoying the journey.
The great ease of hiring a minibus London
Traveling in London is an exciting, but expensive experience. You need to save in as many ways possible, and still manage to see all the sights and sounds that you can. If you are traveling with your family or your friends in a large group, you might want to make the best use of the offers that can save you valuable money. A Minibus Hire London will help you do this. With a little planning before you go on vacation, you can find a Minibus Hire London service at the location you are traveling to. Traveling with your family or friends on a minibus is an experience in itself. This can bring you closer together, and will definitely help you make more memories. It is far cheaper than other modes of travel. If you want a comfortable journey, and the luxury of traveling at your convenience,
Our minibus hire London Services can provide both. Assume that you fly in to a remote destination where you don't know anyone at all. Who is going to pick you up at the airport? And who will take you around the city? You are probably thinking about taxi services, but they can often be very expensive. taxi services are notorious for taking advantage of hapless tourists who don't know fares, routes, or the local currency. If you're traveling in a large group, you might be split up into two or three minibus taxi rides, thus spending far more than you should. You can choose the size of the Minibus that you want, depending upon how many are traveling with you. These vehicles can 8 to 55 Seater and even twenty-five people. Put in a little effort, plan your vacation, and savor the experience on your terms by availing of a minibus hire service.When you are traveling in a small group, it is always better to go for a minibus Hire in London. It is much suited for schools and organizations on picnics.
To make you Minibus Hire London booking, get in touch today!
Bucks Travel offers Reliable And Luxurious Minibus hire services anywhere you require in London. Our friendly and knowledgeable management team provides carefully planned transfers and customised solutions for groups of all sizes. Our customers receive a dedicated account manager to work directly with you throughout the process. Bucks Travel's Customer Support Team is available 24/7 via email for our clients. We will respond as soon as possible, with urgent enquiries prioritized. If there are any issues outside of our operating hours, please contact us via email or contact your driver. Our office staff and after hours drivers staff are experienced and trained to handle difficult situations and are eager to assist with any queries. Reach us on 03333 444 165 for the finest Minibus Hire London services, or request a quote today.
What Our Minibus Hire London Offer:
Bucks Travel's Minibus provides the easiest Minibus Hire Services In London and our fleet is second-to-none.: our courteous and professional drivers can make your entire trip more pleasant Peace of mind breakdown Minibus Hire service – in the unlikely event you have a breakdown, feel confident that we will do our utmost to get you back on the Destination as soon as possible. We cover the entire London city, so no matter where your pickup or dropoff locations, we've got you covered. t Trailers for luggage and child seats are also available for hire Inspection of the vehicle prior to hiring, with all vehicle details included. Have a wide range of vehicles tailored suited to meet all needs and preferences Reliable, affordable and more than just a Minibus Hire Transfer. We have range of modern Minibus With Driver to suit your purpose, whether you need 8, 12, 16, 19, 22, 35, 49 & 55 Seater or a specialist vehicle Reliable, affordable and more than just a Minibus Hire Transfer.
About The London, England
London is a vibrant and bustling city, full of culture, history, and entertainment. It is the capital of the United Kingdom and one of the most visited cities in the world. London is also home to many museums and galleries that showcase its history. The British Museum, for example, houses artifacts from all over the world, including ancient Egyptian mummies and Roman sculptures. The National Gallery is another popular destination, featuring works from some of the world's greatest artists, such as Rembrandt and Monet. These museums and galleries provide visitors with an insight into London's past and its place in the world.
London is also known for its vibrant culture. The city is home to a diverse range of people from all over the world, making it a melting pot of cultures. This diversity can be seen in the city's many restaurants, which offer cuisine from all corners of the globe. From traditional British pubs to Indian curry houses, there is something for everyone in London. The city also has a thriving music scene, with venues ranging from small clubs to large arenas. London is home to some of the world's biggest music festivals, such as Glastonbury and Wireless, which attract thousands of visitors each year. There are also many theatres in London, showcasing plays from both classic and modern writers.
Top Things To do in London
1- Hyde Park
2- Westminster
3- Camden
4- London Eye
5- Soho
6- Shoreditch
7- Hampstead Heath
8- Thames Cruise
9- Baker Street
10- Brixton Academy
11- The O2
12- Brick Lane
13- Chinatown
14- Electric Avenue
15- Piccadilly Circus
Choose Our Wide range of Fleets for Your Journey :
Whether you need a 8 to 22 Seater Minibus Hire In London for your hen's do, or a massive 8 to 55 Seater Minibus Hire With Driver In London for your entire footy team (plus supporters), Bucks travel can make it happen. All our fleet is highly maintained and routinely serviced to ensure reliability and safety. We take great pride in our service and do not compromise with passenger comfort or satisfaction and will ensure that your journey is as pleasant as possible.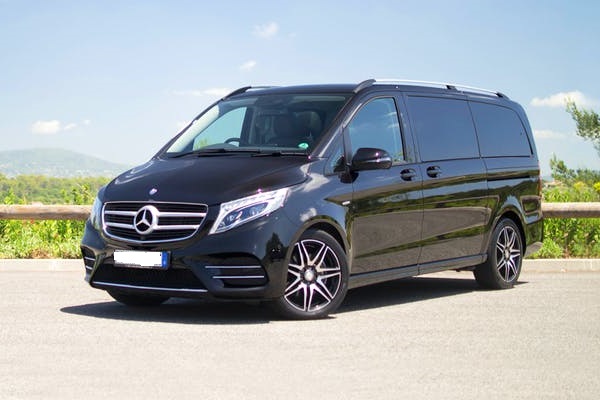 Other Areas We Covers :
Amersham | Aylesbury | Banbury | Beaconsfield | Bedford | Berkhamsted | Birmingham | Bicester | Brent | Bristol | Buckingham | Buckinghamshire | Chesham | Coventry |Hayes | Heathrow | High Wycombe, Islington | Leighton Buzzard | London | Luton | Manchester | Milton Keynes | Northampton | Oxford | Reading, Slough | Stoke on Trent | Thame | Tring | Uxbridge | Watford | Wembley | Woking
Frequently Asked Questions About Minibus hire London
How Much Will A Minibus Hire In London Cost?
Determining your exact cost can only be done by getting a free Minibus Hire quote from one of our experts. Many factors go into pricing each Hire Minibus, which means that no two trips will cost the same. We'll take factors like your group size, travel time, and trip duration into account when making your quote. Call us anytime at 0333 344 4165 to get a no-obligation quote.
Are There Any Additional Fees When Hiring A Minibus In London?
After you receive your quote From Bucks travel Ltd, you can rest assured that's the price you'll pay. Our Price is Fixed for Single Journey However, price changes may occur if you make changes to your trip itinerary. You'll also need to ensure your Minibuses clean before the end of your trip to avoid cleaning fees.
What's Included In My Minibus Hire Price?
Your Minibus Hire London price will include the cost of your vehicle, pay for your driver, fuel, insurance, and processing fees.
What Types Minibus Can I Hire In London ?
We have Variety of Minibus Starting From 8 Seater to 19 Seater We'll help match you with a vehicle based on your group's needs.
Where Can I Travel In My Minibus Hire London?
Bucks Travel services the entire United Kingdom. Wherever you need to go in UK, we have you covered.
Read Our latest Blogs :